DEPCO, LLC announces the purchase of Gears Educational Systems, LLC
September 22, 2011 - DEPCO, LLC, Pittsburg, KS, announced today that they have acquired Gears Educational Systems, LLC, Hanover, MA, and will move them to their Pittsburg, KS facilities. Learn More
---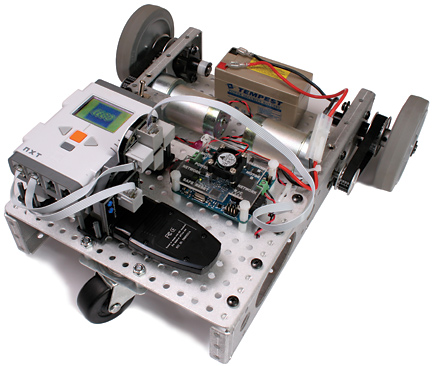 Use a language you already know to program a rugged GEARS Heavy Metal Chassis Robot. GEARS provides an adapter module that allows you to plug your NXT into our high-current motor controller. We also offer a PS2 adapter so you can control NXT and the GEARS robot with a wireless gamepad. A plastic connector integrates the NXT brick directly onto our .090" thick HMC aluminum chassis. Learn more.
---

GEARS-EDS has partnered with Machine Science, a 501(c)3 non-profit organization dedicated to supporting hands-on engineering programs for young people, to develop a suite of electronic controls - XIPMods - designed specifically for the Heavy Metal Chassis, Surface Mobility Platform, and other GEARS robotics systems.
XIPMods are easy-to-use electronic controllers for robotics and electronics projects. They offer seamless networking and amazing power and versatility. All modules share a common footprint so they can be neatly stacked on top of one another. Best of all, the expansion modules are all Arduino compatible. If you already have an Arduino, you don't need a Master Module. Learn more.
---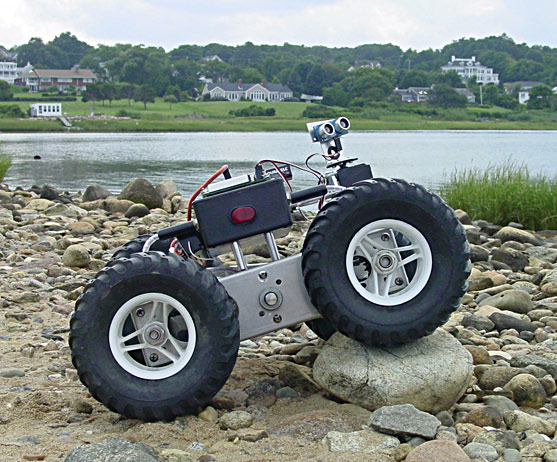 If you want to explore the outdoors with your robot, Heavy Metal Articulating Chassis - H-MAC will take you there. Endowed with the same rugged components as its siblings, H-MAC has an articulating body that lets it travel over the most difficult terrain. Learn more.